Energy Art Gallery is proud to present a new art exhibition by Korean Tao Master Manwol. Her series of watercolor and ink paintings speak of the fortunes and blessings that come from being in harmony with nature—the essence of life, or Tao.
Manwol's artwork was prepared while in deep meditation and exhibits an open heart for which Manwol is known and loved. Her art goes beyond outer beauty and can be felt through energy and breath.
Manwol said, "I put in my soul and my dreams when I paint. It is a loving heart and a prayer to the world. I hope that the energy of people who see the paintings will be full and bright."
Each reprint is made to order and is available in a modern black gallery frame. It highlights the clean lines of the prints and accentuate the beautiful colors of the paintings. Multiple sizes are available to fit your space.



Timeless art pieces for any space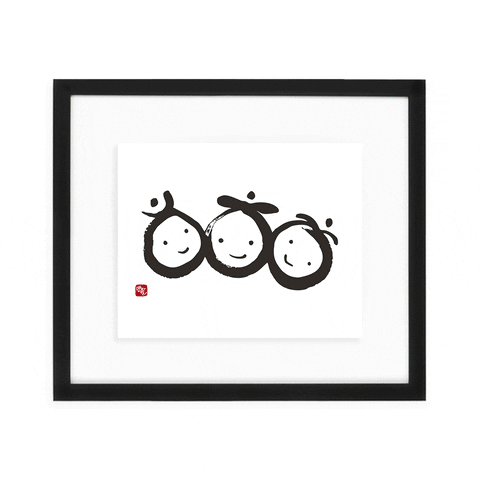 Made to enhance a certain kind of luck you have in mind. Bringing the energy of these talismans drawn by a Tao master can help bring that energy into your life. You'll find ones for finding a soulmate, business success, calming the mind, and even passing exams.
The year of your birth determines your zodiac animal in Asian astrology. Learn the characteristics of your animal and put them on display with Manwol's paintings. The beauty of the black ink of the characters is softened by the lightly colored symbols of nature surrounding them.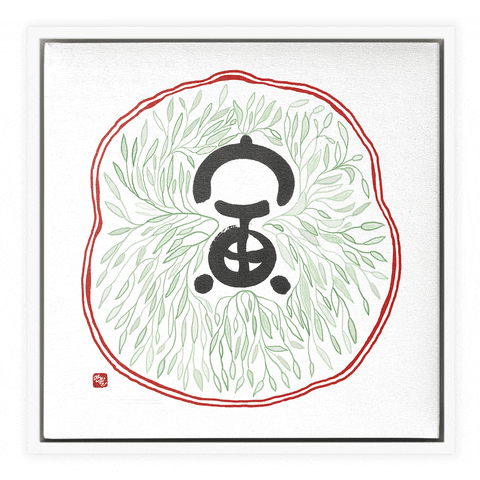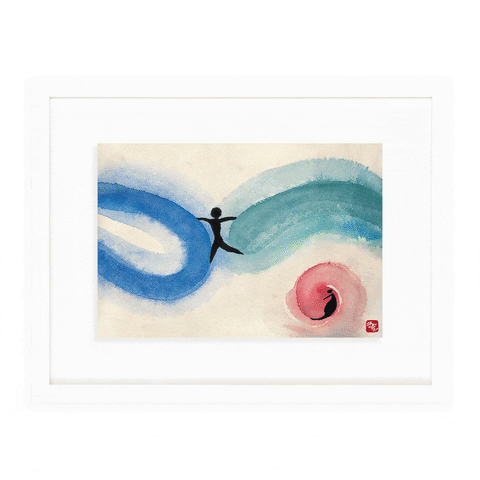 Humanity plays with nature's elements in this series of paintings. Black silhouettes of people are placed among the energies of Life, existing together in harmony. Let these pieces help you celebrate the joy and flow of Life.
Who is Manwol?
Manwol (Jeongeun Son) is the spiritual leader and founder of the Sun Tao practice in South Korea. Since attaining her own enlightenment in 1999, she has helped people find their own bright light and live accordingly. In recognition of her spiritual teachings, Manwol was invited to attend the U.N. Millennium World Peace Conference of Religious and Spiritual Leaders in August 2000 and the Asian Religious Peace Conference (ACRP) in June 2002. She has authored over 10 books and travels around the world providing lectures, workshops, and spiritual rituals. Noted for her own sincere and loving energy, Manwol's students say that she transmits vibrations of blessings and light to them during every lecture.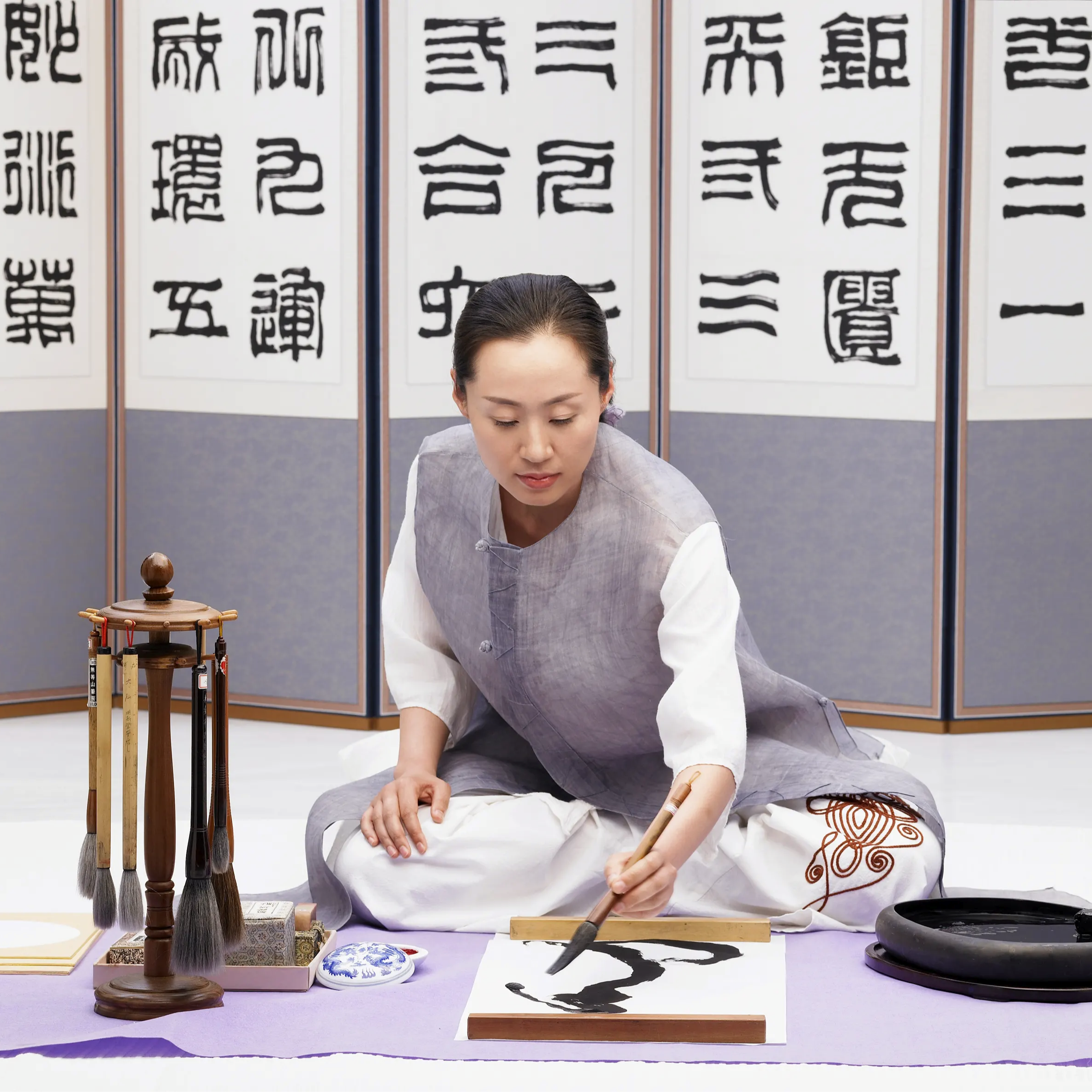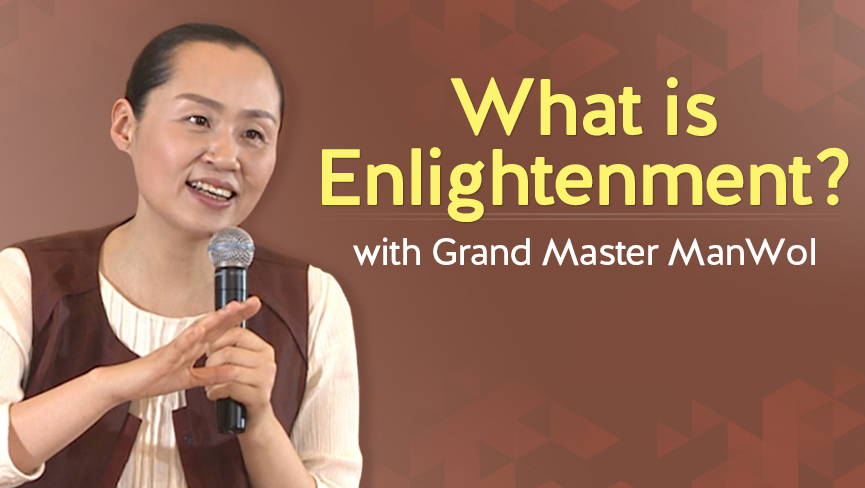 What Is Enlightenment?
Certification Course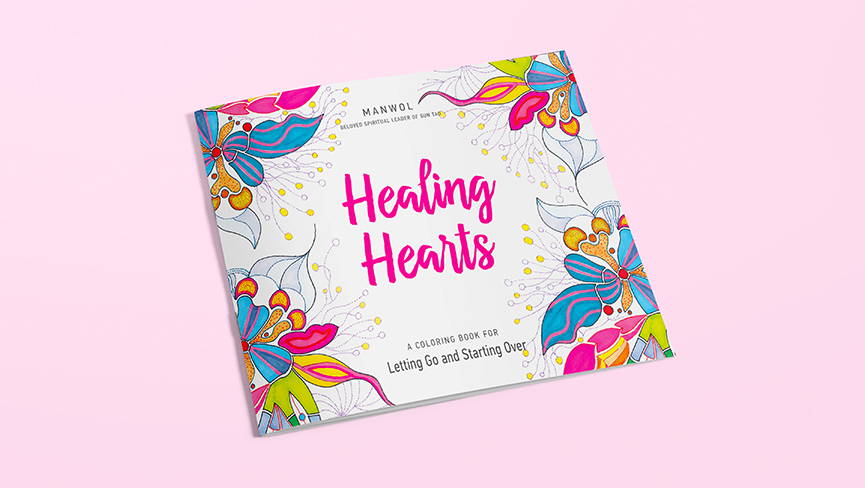 Healing Hearts Coloring Book